With advertising and business communication becoming increasingly creative and innovative, Practia Inc. is proud to offer our valuable commercial clients Outdoor Digital Signage Installation Services in Vienna, Washington DC and nearby areas!
Keeping in line with our vision for being a one-stop IT solution provider to our business customers, we have partnered with the only US based manufacturer of outdoor digital signage/television/LCD/LED - SunBrite TV. We install outdoor digital signage that is tough, durable, waterproof and all weather resistant. Whether it is a take away menu display for a restaurant or a digital signage advertising your latest product offerings, with Practia Inc.'s high quality outdoor digital signage installation services your communication with stakeholder carries on regardless of what the environmental conditions might be!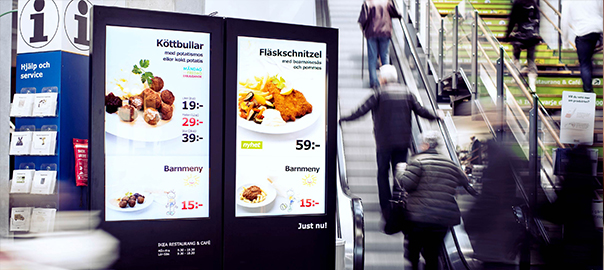 We use high quality US manufactured SunBrite Outdoor TV and Digital Signage products!
Consult us today for your outdoor digital signage installation by calling us at (703) 790-8706!