Tired of watching your favorite game indoors all the time? Wouldn't it be nice to watch TV outdoor while you relax in your swimming pool? At Practia Inc., we're adding convenience and a tinge of luxury to your life by taking your home entertainment outside through our Outdoor TV Installation Service in Washington DC, Vienna and nearby areas!

At Practia Inc., we have partnered with the only consumer television brand that manufactures outdoor television in United States – SunBrite TV! Bringing to you a wide range of high quality outdoor televisions which can be installed outdoors under any conditions – all weather resistant, heat/sun tolerant, fog resistant, waterproof and dust/dirt free! So you can have a worry free entertainment experience anywhere and anytime.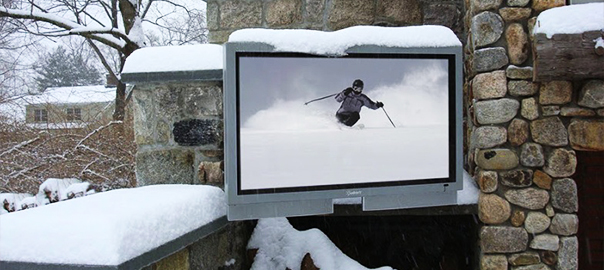 We use high quality US manufactured SunBrite Outdoor TV and Digital Signage products!
Our team is fully qualified to install all outdoor TV varieties and sizes wherever you want us to! Consult our experts today by calling at (703) 790-8706!